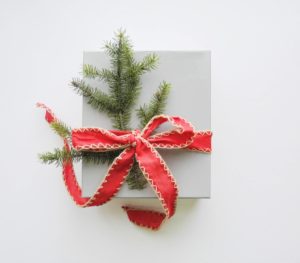 Finding the perfect gift—especially for someone who seems to have everything—can be a challenge. This holiday season, consider a gift that's sure to bring a brilliant, winning smile to the recipient's face.
Invisalign® Always Fits
Invisalign's clear trays are custom-fitted for your teeth. They're comfortable, easy to clean, and removable, so you can eat and drink without worry. Many people think straightening their teeth will be a costly and painful process. Invisalign is a straightforward and cost-effective solution. Our Invisalign FAQs contains more information on the process and benefits.
A Gift For Everyone
Invisalign® works for teens, adults, and seniors. You don't have to be young to benefit from this modern teeth-straightening technology. Invisalign helps with more than crooked teeth, too. If your teeth are crowding with age, or you have an overbite, tooth gaps, or other common misalignment, Invisalign can help.
A Brighter, Whiter Smile

Book a consultation for your loved one, and we'll be happy to explain the benefits of Invisalign®. Sometimes the thoughtfulness of a friend or family member is all a person needs to take the first step towards their perfect smile.
At Sunnyside Dental, we offer many treatment options that can be combined with Invisalign®. Our crowns & bridges, Botox® treatments, and teeth whitening work together to create a brighter, whiter, happier smile.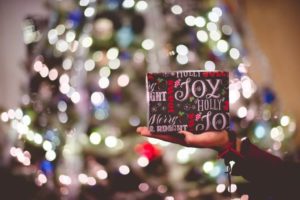 Give A Gift To Yourself
Why not treat yourself with a gift you deserve? With the new decade on the horizon, it's the perfect time to meet the future with a wide, confident smile. Book a virtual consultation as a gift to yourself, and soon, you'll have a comfortable custom solution to straighten your teeth and improve your smile. You're worth it.
---
Dr. Jaana and the staff at Sunnyside Dental would like to thank all their patients for a wonderful year and extend warm wishes for the holiday season. May the new year bring peace to you & your loved ones. Happy holidays!