Get A Dazzling Smile With Teeth Whitening
Picture your perfect smile. Chances are, you're imagining bright, white teeth. Increasingly, Canadians associate the image of white teeth with a healthy smile.
It's no wonder that home teeth whitening products are available in every drugstore. If you're looking for whiter teeth, there are many options to choose from. Every method has its downsides, though. Research options with your dentist to decide which one is right for you.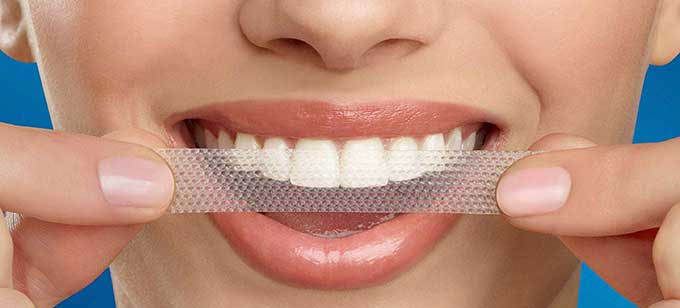 Home Whitening Strips
Home whitening strips are popular as a cost-effective and easy way for superficial whitening. There are many different brands and types of strips which can be used in the privacy of your own home.
Tooth sensitivity is the only major reported side effect of whitening strips. If you experience tooth sensitivity, the safest thing to do is stop using the strips and talk to your dentist. Also, don't use tooth whitening strips more than the recommended amount listed on the package. You could wind up with white spots on your gums or weakened enamel.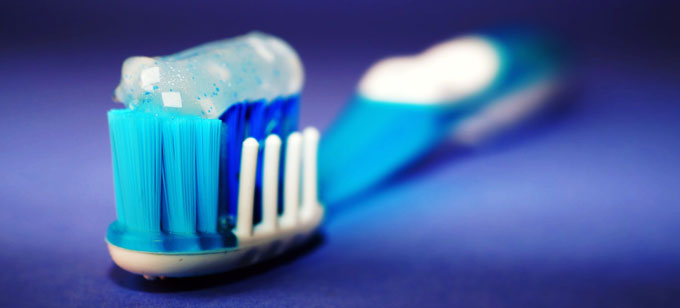 Whitening Toothpaste
Whitening toothpaste works like sandpaper. Tiny particles in the toothpaste scrub your teeth, removing surface stains. Some use peroxide or other mild bleaching agents, or blue colouring to make teeth appear whiter.
While whitening toothpaste is generally safe to use, you won't see more than a superficial change. The toothpaste can't penetrate to deeper stains or make a significant change in your tooth whiteness.

Professional Whitening
Dentists offer professional whitening services that provide a quick, long-lasting way to whiten teeth. At Sunnyside Dental, we use the  Iveri™ Whitening System that only requires one 20-minute appontment. For the perfect smile, consider straightening your smile as well: book a no-obligation Invisalign® consultation before or after your whitening appointment. Invisalign is a comfortable, personalized straightening treatment that can combat many common alignment issues.
---
At Sunnyside Dental, we're happy to set up a complimentary consultation to discuss your smile. We're confident that our professional staff can provide you with the dazzling smile of your dreams! Call us at 250-764-7794 or fill out our contact form. We look forward to hearing from you.