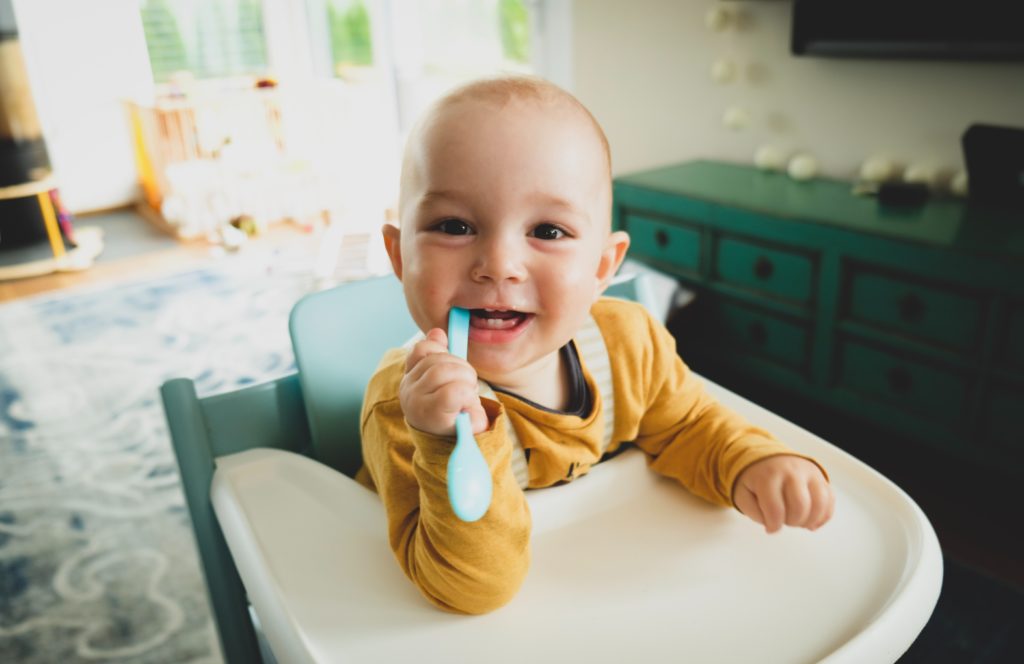 At Sunnyside Dental, we provide services for the whole family! Our staff makes sure that our office is welcoming, comfortable, and safe for our youngest patients.
The Canadian Dental Association recommends children be seen by a dentist within 6 months of getting their first tooth. Primary teeth will usually start to appear between 6-9 months of age, and by age 3, your child will likely have all 20 baby teeth. These won't start to fall out until your child is around 6 years old, so it's important to care for them right from the start. It's hard to believe, but even toddlers can have cavities.
Regular appointments and cleanings, even for baby teeth, can ensure healthy smiles for life!
What to Expect from Your Child's First Dentist Visit
If your child is apprehensive (or still on a nap schedule), it might be easier to bring him or her in in the morning, after a full night's rest.
We know that each child has a different reaction to this new situation, and our entire staff is great at putting them at ease. We'll take cues from your child, and make sure to keep the atmosphere light and comfortable throughout the session.
Ours is a family-friendly office, so parents are welcome in the exam room. You and your child will be shown in, and then your tot will climb into the big chair. They look so small in there (it's a great photo-op)! Ready the sunglasses for when that bright light goes on, and off we go!
Our friendly hygienist will do a cleaning, including brushing, flossing, and fluoride treatment (if necessary). Throughout this treatment, we will teach you and your child about maintaining an easy and effective teeth cleaning routine at home.
Your child might need a set of baseline x-rays. This can be intimidating, as the machine is big and noisy, and it's hard for little ones to hold still, but our staff is well trained in doing these quickly and comfortably. Some children find this part quite fascinating, actually!
At exam time, the dentist will introduce herself to your child and likely ask you a few questions about your healthcare routine. She will do an assessment of your child's general oral health, recommend appropriate brushing and home-care methods (we know lots of tips and tricks to get kids to brush), and let you know about any potential issues you might encounter as your child grows. She will develop a personalized treatment plan for your child's future oral health.
Dr. Koning and her clinical dental team always happy to answer any questions or concerns you might have. They can inform you about everything from cavities to bottle use, thumb sucking, flouride, sealants, and any other oral health issues. At Sunnyside, we strive to make sure all of our patients are informed and comfortable.
Oral healthcare is essential throughout every stage of life, and having a trustworthy relationship with your dentist is key. At our office, every member of the family can be confident that they will receive excellent, focused care.
More importantly, with our gentle approach to pediadontics, our dental health professionals will make sure your child's first dentist visit is easy and safe!
---
We look forward to meeting you, and helping to create happy, healthy smiles in baby teeth and beyond. Contact our office today to schedule your child's initial appointment.